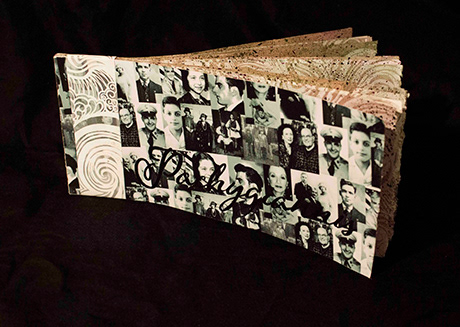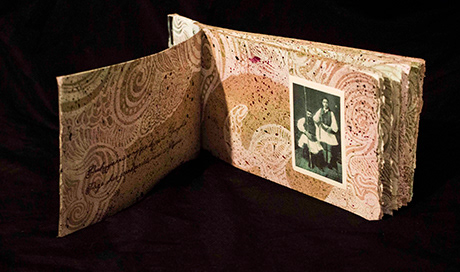 Ancestry Book: Pachygiannis (2016)

Pachygiannis is my family name. This book was created as a study into my ancestry through intense research, interviews and spending time with my grandmother. Process: interior content's backgrounds are fully screen printed on top of a light fade ink wash. Content's images and covers are inkjet printed on Strathmore printmaking paper.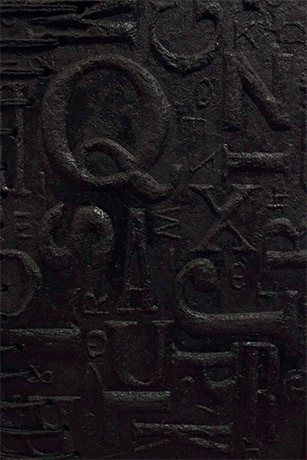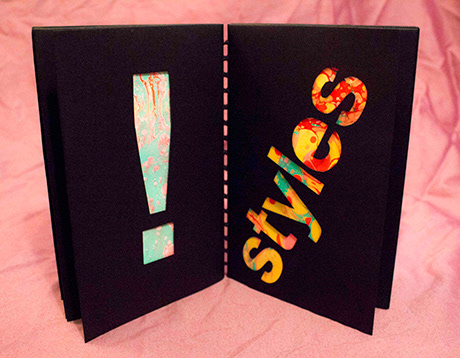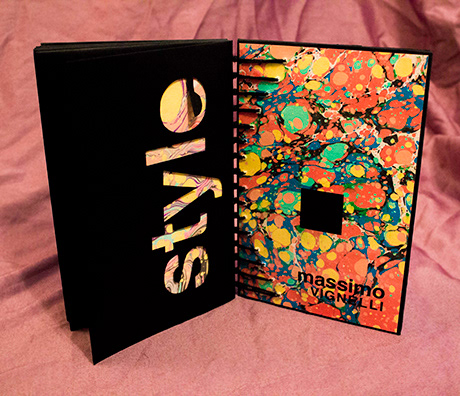 Dedication Book to Massimo Vignelli (2016)
Accepted into the 2017 Juried Student Show by juror Yu-Kai Lin, owner of Kai Lin Gallery in Atlanta, Georgia. Also, published in the 2017 Eclectic by University of West Georgia. Release Party April 7, 2017. This book contains two of Massimo Vignelli's two famous quotes. The marbled sheets between each signature can be removed and changed to represent the evolution of graphic design. Process: linoleum cut mold, indie ink, marbling inks, and x-acto blades used in this full analogue process. Covers are paper molds made from recycle prints.